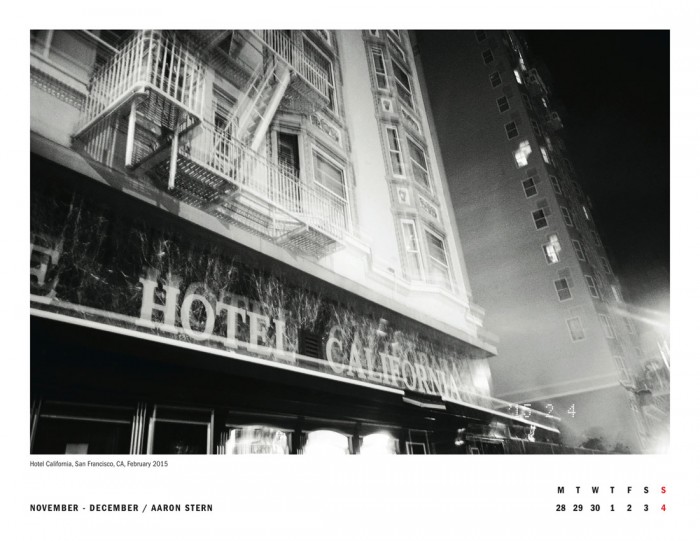 I have a photo in the One Year for USA 2016 art photography calendar, produced by Lozen Up, with proceeds to be donated to Big Brothers Big Sisters of Mississippi. Participating photographers include:
Aaron Stern, Alec Soth, Alex Prager, Allie Mount, Alyse Emdur, Andreas Laszlo Konrath, Andrew Bush, Andrew Hetherington, Aya Muto, Beau Grealy, Ben Grieme, Cameron Wittig, Chadwick Tyler, Charlie Engman, Christian Patterson, Daniel Arnold, Daniel Shea, Dalton Rooney, Dru Donovan, Ed Panar, Ethan Levitas, Geordie Wood, Gregory Halpern, Hal Hartley, Hannah Whitaker, Jason John Würm, Jesse Chehak, Jim Goldberg, John Baldessari, John Gossage, Jordan Sullivan, Katherine Wolkoff, Ken Schles, Lele Saveri, Lucas Foglia, Maggie Harrsen, Marcelo Gomes, Margaret Durow, Mark Steinmetz, Matthew Brandt, McNair Evans, Mike Brodie, Nicholas Calcott, Nick Haymes, Peter Sutherland, RJ Shaughnessy, Ron Jude, Sara Cwynar, Saul Leiter, Terri Weifenbach, Todd Cole, Todd Hido, Whitney Hubbs, Ye Rin Mok.
Please take a look and consider purchasing for an outstanding selection of artists and a good cause.